We pride ourselves in thinking differently and inspire conversation through our ideas. We deliver bold, dynamic strategies for our clients with passion and integrity with exceptional results that place them in the spotlight. Our services include: PR, Marketing, Events, Social Media, Web Development, Graphic Design, Cinematography, Content Creation and so much more
Founded by Sarah Millar and Kay Copeland in 1999, we have built a dedicated team to deliver excellent results for our clients. As trusted advisors, we use our tacit knowledge to exceed expectations.
Meet our founders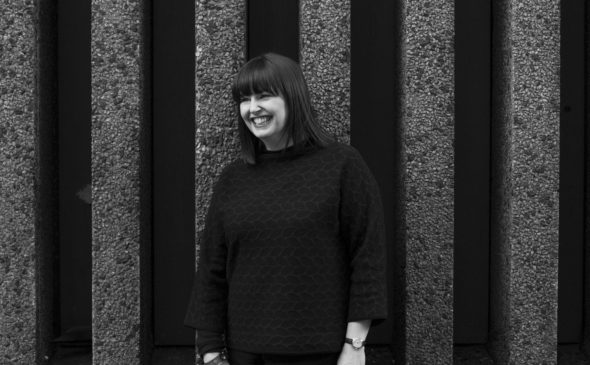 Sarah Millar
Founder and Creative Strategist
"Our aim is to protect the shopping experience worldwide through creating innovative, experiential and newsworthy events for destinations and communities."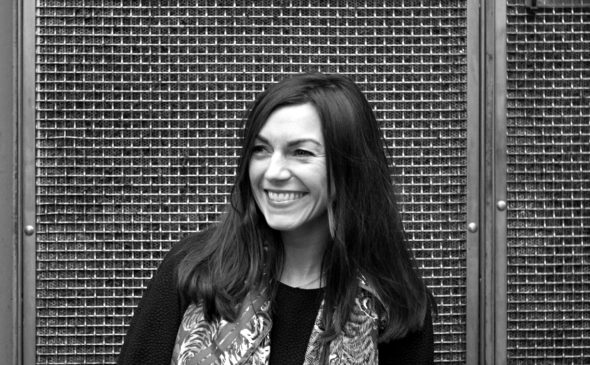 Kay Copeland
Managing Director
"To bring happiness, fun and well-being to global audiences has to be one of the best jobs in the world."
Social Scenes
We loved exploring @thisissoho with @sulsworld and discovering his favourite Soho spots to shop, eat, drink and more... thanks so much for coming down! ❤️ Image @spottedbymrsmith
#soholondon #influencermarketing #london #digitalmarketinglondon #londonfashion #londonfood #creativeagency
Buzzing about #BeesNeeds 🙌 Today we launched #BeesNeeds Week in @carnabylondon 🐝 Thanks to everyone who came down to help us celebrate @defrauk's campaign to support our buzzing friends and other pollinators 👍 Don't forget to visit the pop-up 'Hive' at 3 Newburgh Street to find out how you can help our bees thrive 🐝 📸: @pa
#carnaby #visitlondon #london #lovelondon #freeevent #bees #prettylittlelondon #sustainability #bumblebee #summerinlondon #beesneeds
Careers
As an exciting, dynamic and creative communications
agency, we've built an envious reputation of delivering marketing and PR expertise to our clients in destinations, fashion, 
food & beverage and luxury brands.

We are looking for the best of the best, is that you?
To apply, please send your cv and cover letter to careers@sisterlondon.com
with the title of job you wish to be considered for in the subject line of the e-mail.
Digital Account Manager
Posted: 01/04/19
We're looking for a Digital Account Manager to join our fast-growing digital team, looking after multiple leading fashion, food and lifestyle destinations in London. You will be joining a successful team, who work across content generation and management, web maintenance, e-marketing, social media, film production, client liaison and analytics.

Your key responsibilities:

• Planning, producing and executing industry leading and creative strategies across multiple client accounts including social media, websites, newsletters and marketing collateral 


• Creating engaging and consistent content across all digital platforms with assistance from the wider team


• Managing budgets and projects, reporting to the senior management team

• Setting and hitting KPI's and objectives

• Conducting meetings and representing the agency for daily client and tenant liaison 


• Implementation of SEO and PPC strategies 


• Developing influencer strategies across campaigns


• Managing external suppliers and develop digital partnerships

• Reporting on digital channels and projects, working with the analytics team to develop new ways of reporting



Your skills:


• Minimum of two years relevant experience in a client facing account management role, within the digital marketing.

• Fantastic organisation, planning and communication skills and thrives in a fast-paced environment

• An enthusiastic creative seeking an opportunity to constantly progress in the company

• Excellent, creative writing skills, media relations and a strategic thinker and doer

• Experience with customer relations and crisis management 


• A great team player

• Able to meet deadlines and a keen attention to detail


• Excellent knowledge of Facebook, Twitter, Instagram, SnapChat, YouTube, IGTV as well as the latest industry trends and are confident with CMS


• Developing relationships with appropriate influencers and can create and action successful Influencer strategies


• SEO comprehension and PPC campaigns


• Experience with Google Analytics, Google Adwords and social sponsored posts

• Strong commercial and creative awareness of new products, technologies and trends in the digital environment


• Good understanding of the retail and F&B industries. (i.e. knowing what next season's trends are, industry happenings and the emerging influencers

PR Account Manager
Posted: 01/04/19
Sister London are an integrated creative communications agency who specialise in PR, Marketing, Events and Branding. Our expertise is in place-making and developing personalities for London destinations.

Our passionate team based in our creative office in Soho thrive on getting results for our clients and we are looking for dynamic, creative candidates to join the PR team.

The ideal candidate will have excellent contacts that include journalists from national newspapers and consumer magazines.

These roles requires the ability to create and develop news and features for multi-layered campaigns and events.

You will be confident with working in a dynamic, fast paced and creative environment.

An ideas generator, you will also have a good knowledge of social media and the key influencers in this sphere.


Key Skills:

Excellent at pitching features to journalists across a broad range of media and ability to strategically network to gain new contacts
• Organisational skills, planning and time management skills
• Excellent creative writing skills, media relations and strategic thinking and planning
• Ability to work efficiently under pressure
• Friendly, confident, positive outlook
• Self-motivated, proactive approach to media relations
• Contribute positively in a very effective team work environment
• Must have an eye for detail and accuracy
• Identifying new business opportunities would also be advantageous

We require a minimum of three - four years relevant experience in a client facing account management role, within PR, marketing and/or journalism arena(s).

In return, Sister London can provide you with a unique opportunity to grow with a great portfolio of clients including Central London shopping, lifestyle and food destinations, food and drink and the fashion arena.