Carnaby Christmas
Kicking off the Christmas season in style, Thursday 7 November saw Carnaby welcome visitors to celebrate the unveiling of the new, ocean-themed Christmas light installation during the annual, free-entry Carnaby Christmas Shopping Party. The 3 month campaign culminated in an exciting and experiential event curated by Sister London, with over 100 brands offering a 20% discount, complimentary gifts and in-store activations on the night.
Thousands of shoppers turned up to see DJ and presenter Alex Zane welcome surprise guest, The Rolling Stones legend, Ronnie Wood, switch-on the 100% sustainable light installation, created in collaboration with ocean conservation charity Project ZERO. Guests enjoyed live on-street entertainment as well as a free karaoke booth, cocktails and eco glitter make-up station.

Campaign results:
Total media circulation: Over 500 million
Influencer reach: Over 1.6 million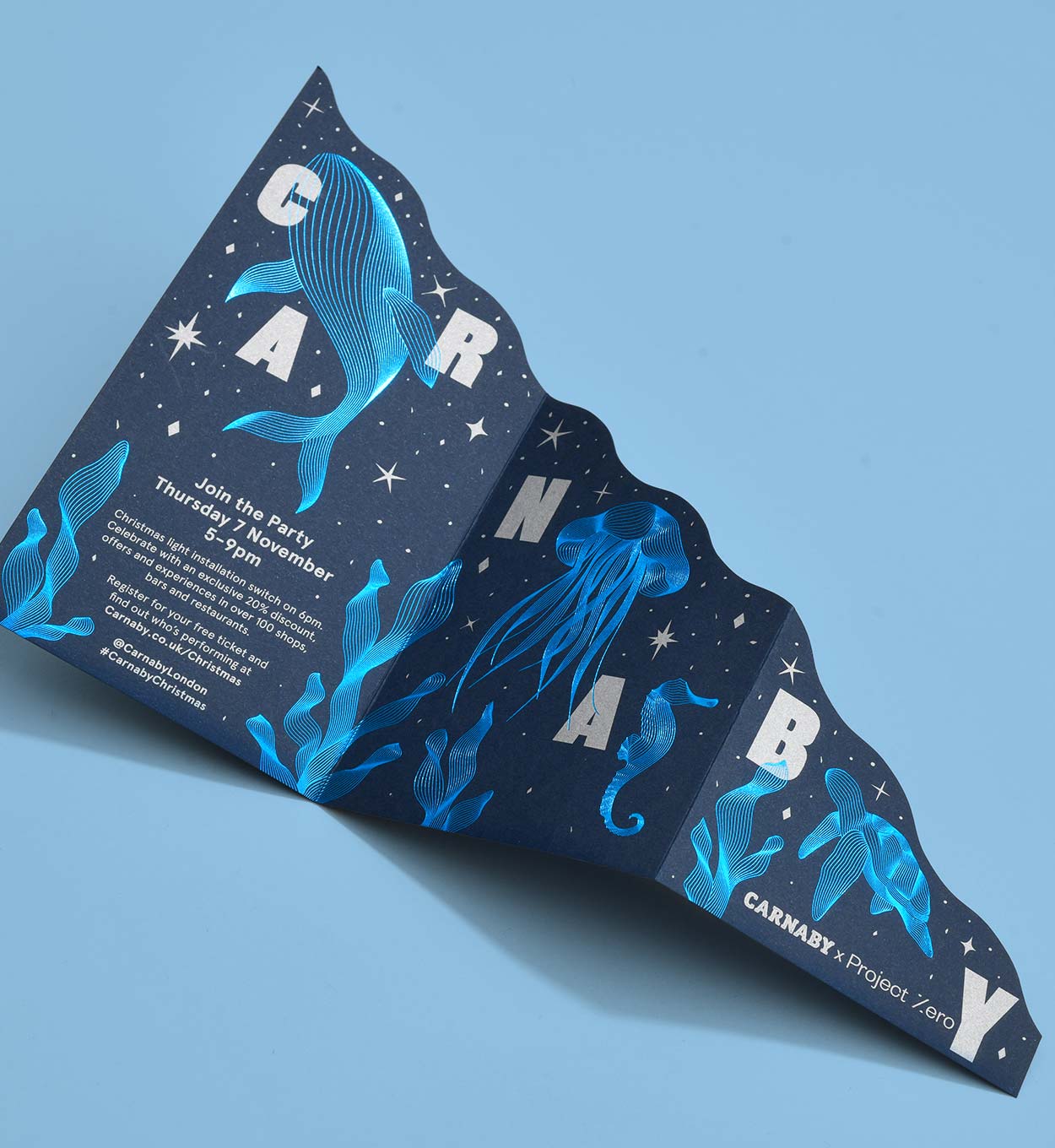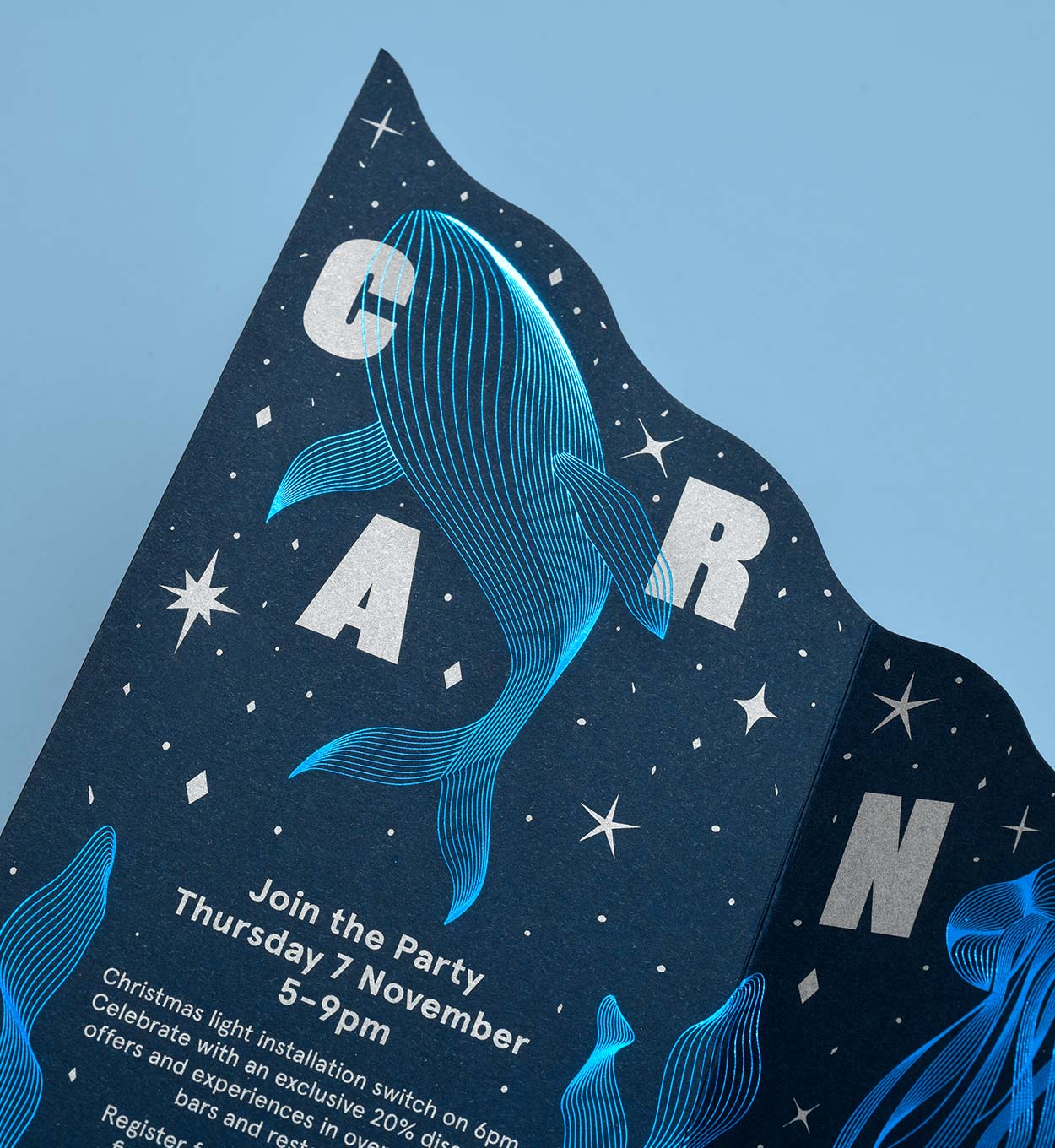 services: campaign creation, brand concept, graphic design, event production, PR, social media, web development, retailer liaison, marketing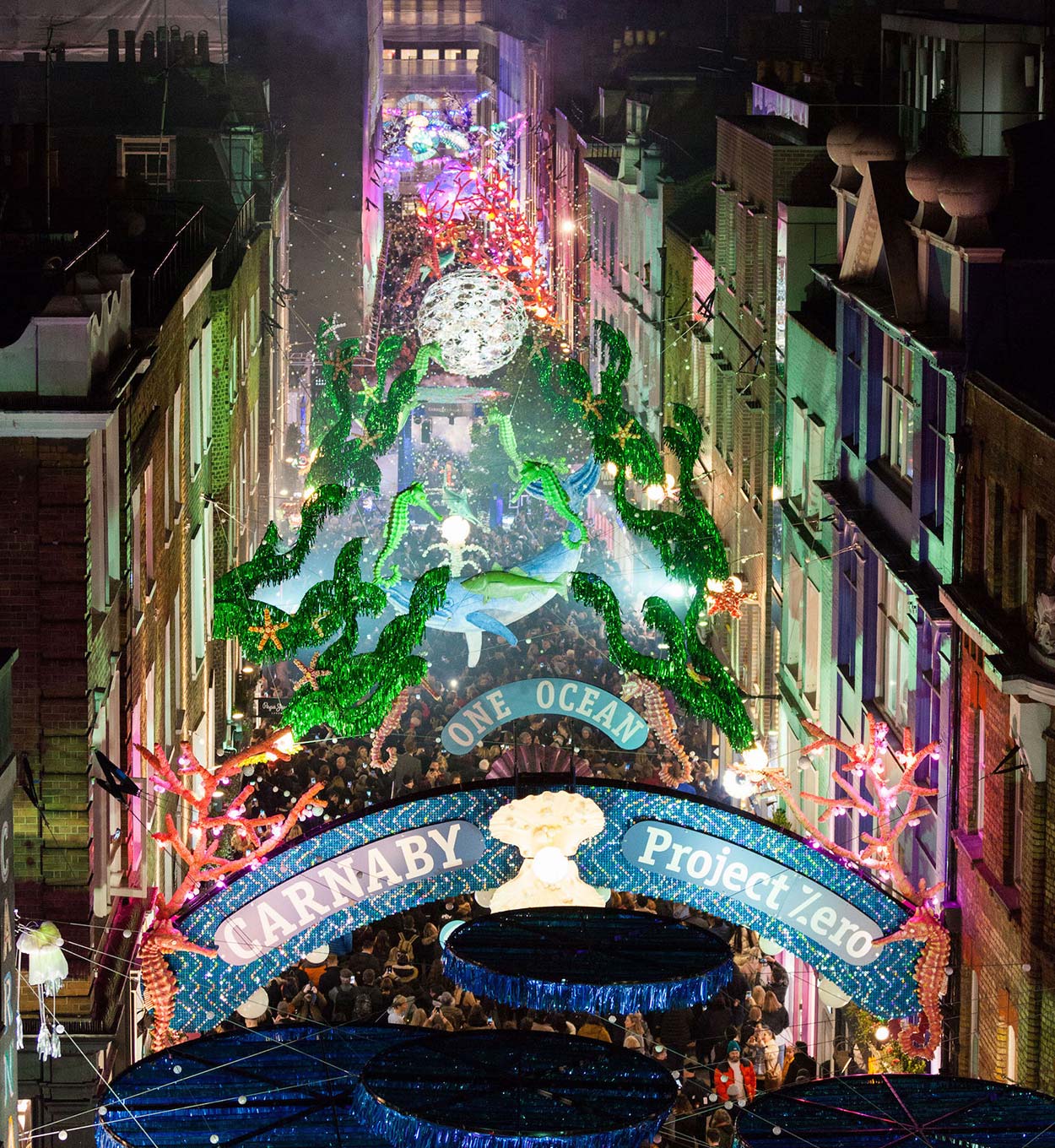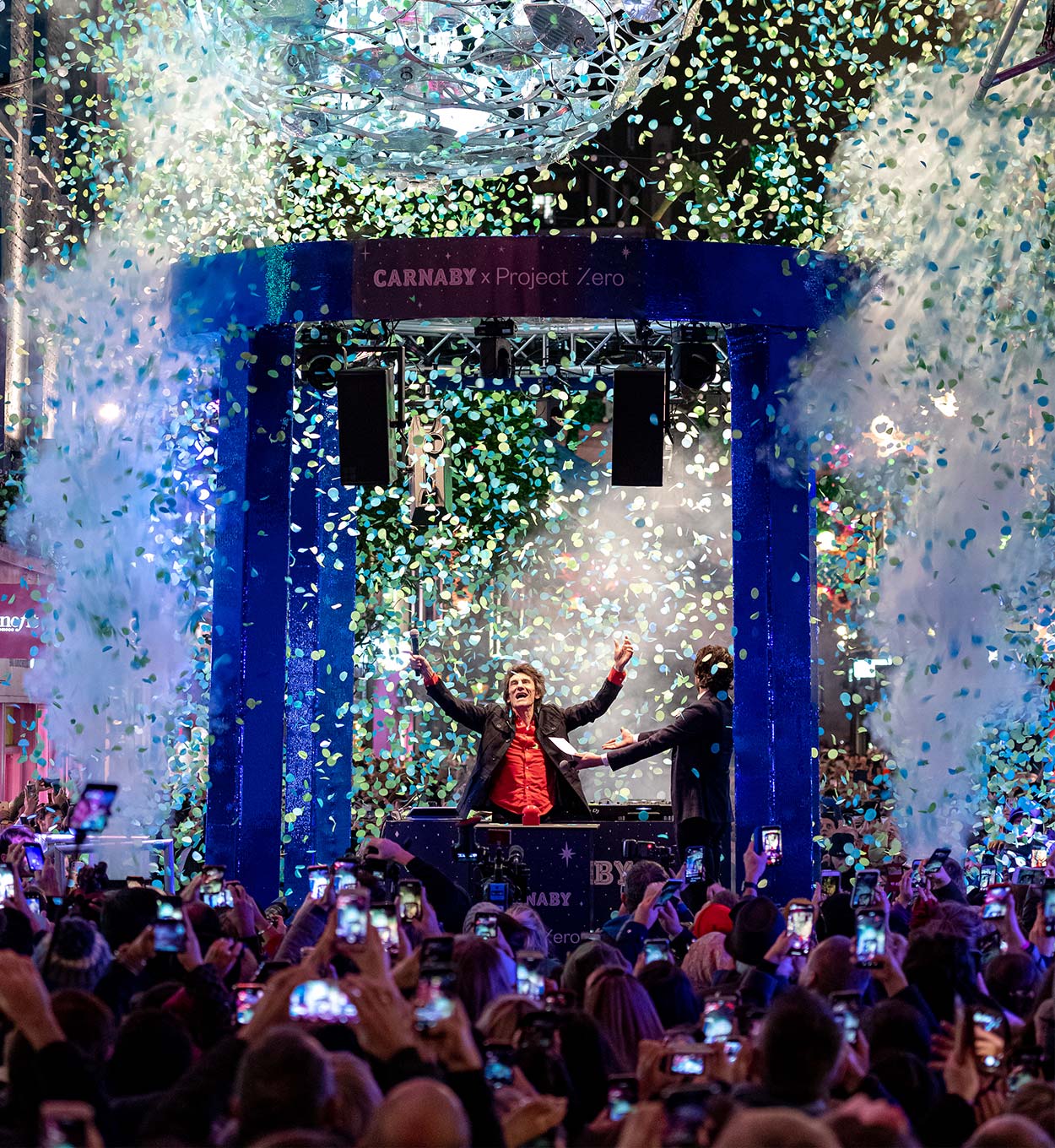 To accompany the spectacular ocean-themed Christmas light installation, Sister curated a graphic campaign identity to work alongside this. Taking elements from the installation, we drew linear sea creatures in bright blue to give a feeling of electricity and light. As well as showing the beauty of our ocean, the delicate drawings also gave a nod to its fragility, with the key messaging delivered from Project ZERO.